Regular price
$1,500.00 USD
Regular price
Sale price
$1,500.00 USD
Unit price
per
Sale
Sold out
View full details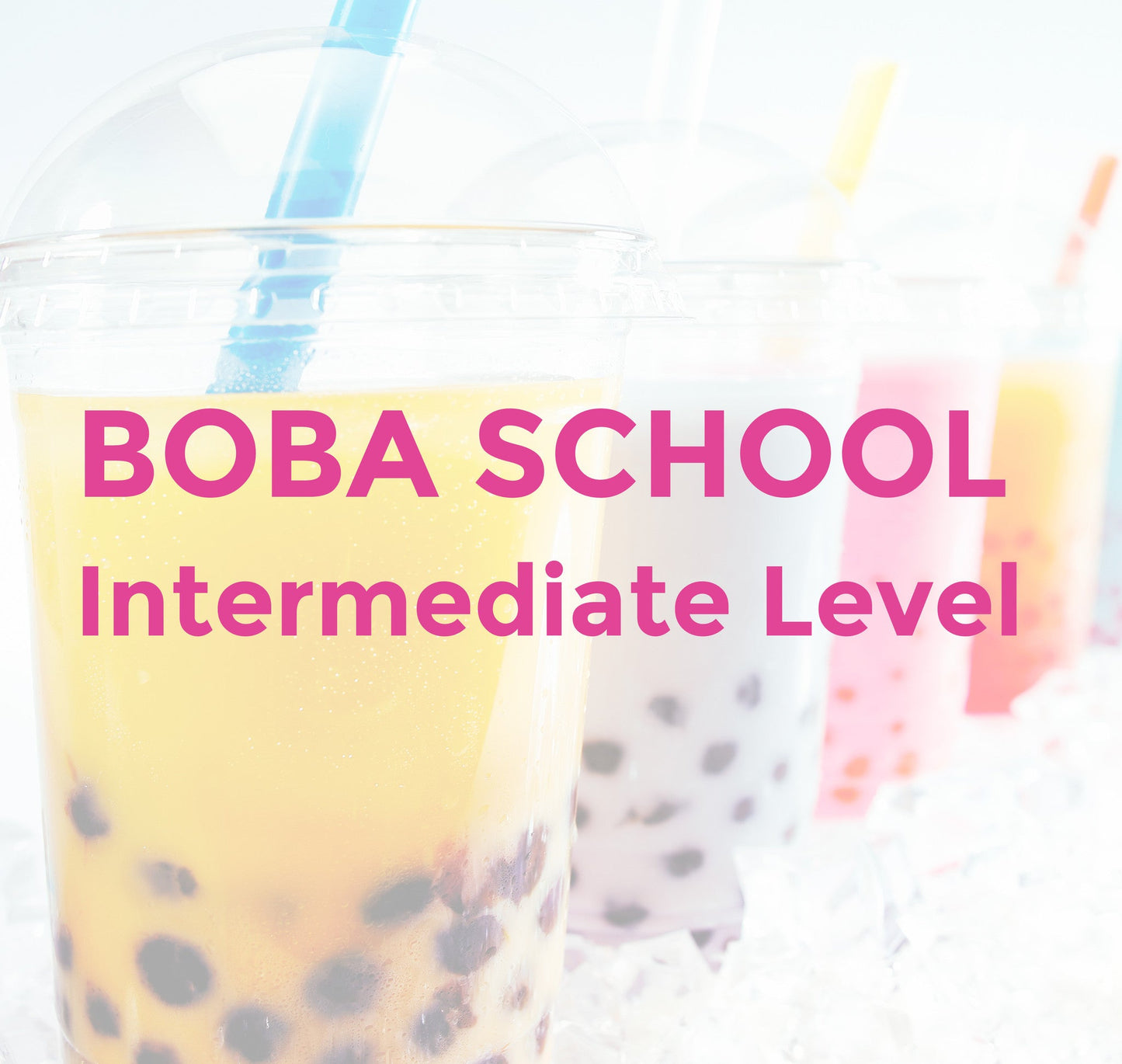 Boba school is an opportunity for the shop owners to gain extensive product knowledge from experienced professionals in the field and utilize the tools to make high quality beverages from scratch.
Intermediate Level Learning Outcomes:
Drinks
- Boba Cooking
- Thai Tea
- Taro (Ube/Regular)-Milk
- Strawberry Smoothie
- Pina coloda
- Mango coloda
- Tiger Milk Tea
- Matcha Milk Tea
- Classic Milk Tea
- Fruit Tea (Brew Teas: Black Tea, Oolong Tea and Green Tea)
- Whipping Cheese foam
Once the class is taught, the deposit can be either refunded or used as purchasing credit when accumulation purchase is achieved. Please make sure to fill out your contact information accurately during check out. Please contact our offices for more information regarding dates and times.
Payment confirmation must be received 3 days before the class date. If you cannot attend the scheduled class time, you must notify the instructor 7 days in advance to reschedule or to cancel.
A class invitation email will be sent to the instructor and customers.
During the class, the customer can take the video of drinks. Do not take the video in the whole class. Also, the videos are only used for customer training or practice, and cannot commercial use such as uploading to YouTube and selling to friends.
* All classes will need to update to 1 person only and each additional person will be $500.
In CA branch, each class can accommodate 6 people maximum while in Texas branch can accommodate 10 people maximum.