Regular price
$16.95 USD
Sale price
$9.99 USD
Unit price
per
Sale
Sold out
View full details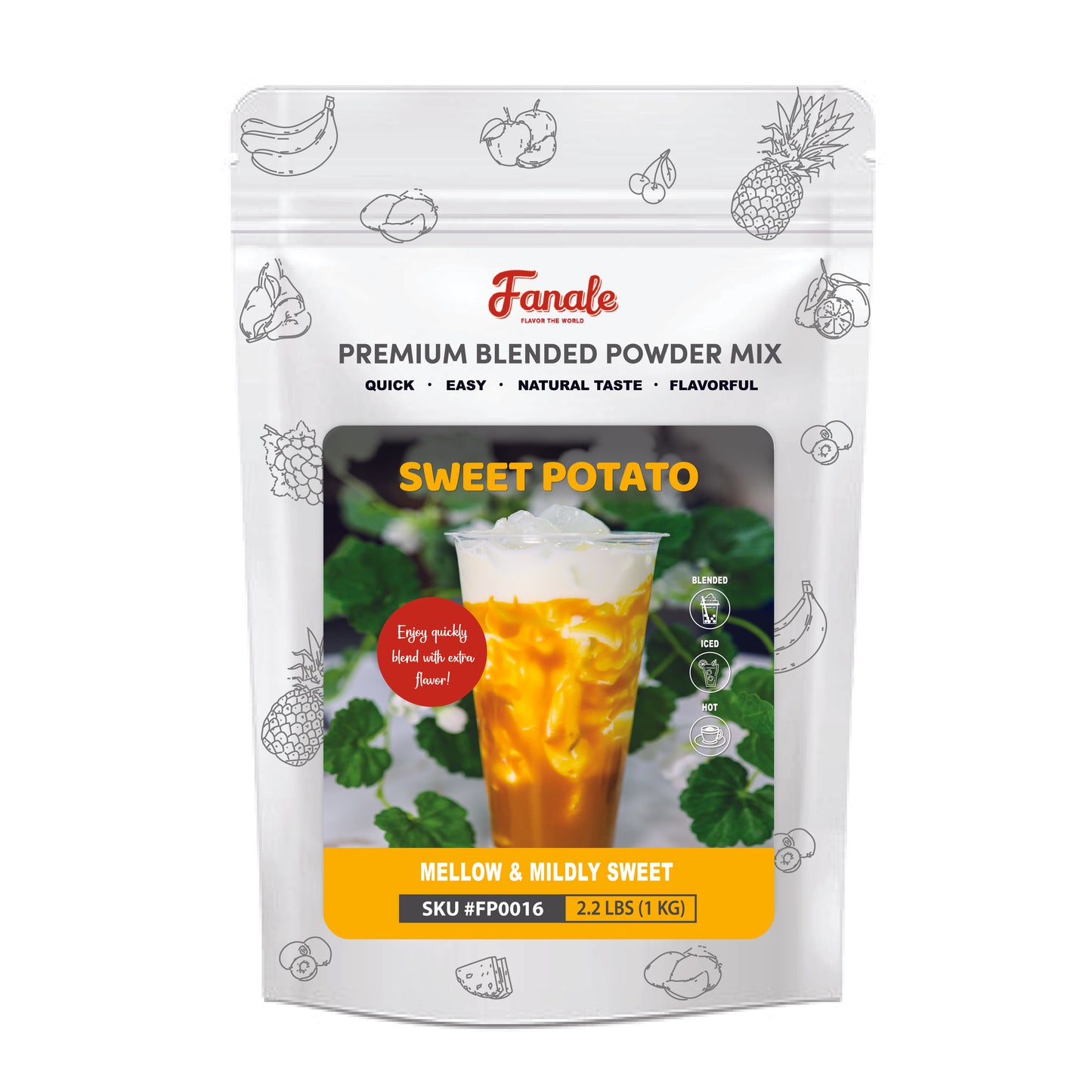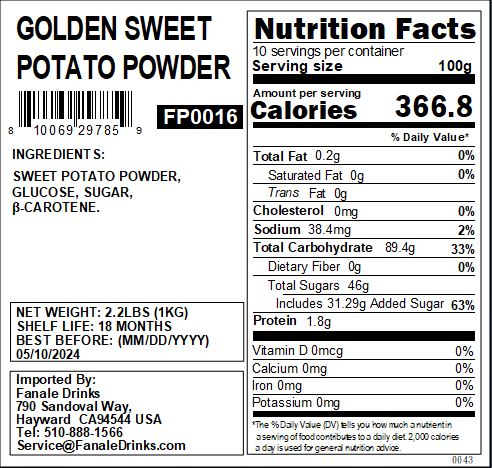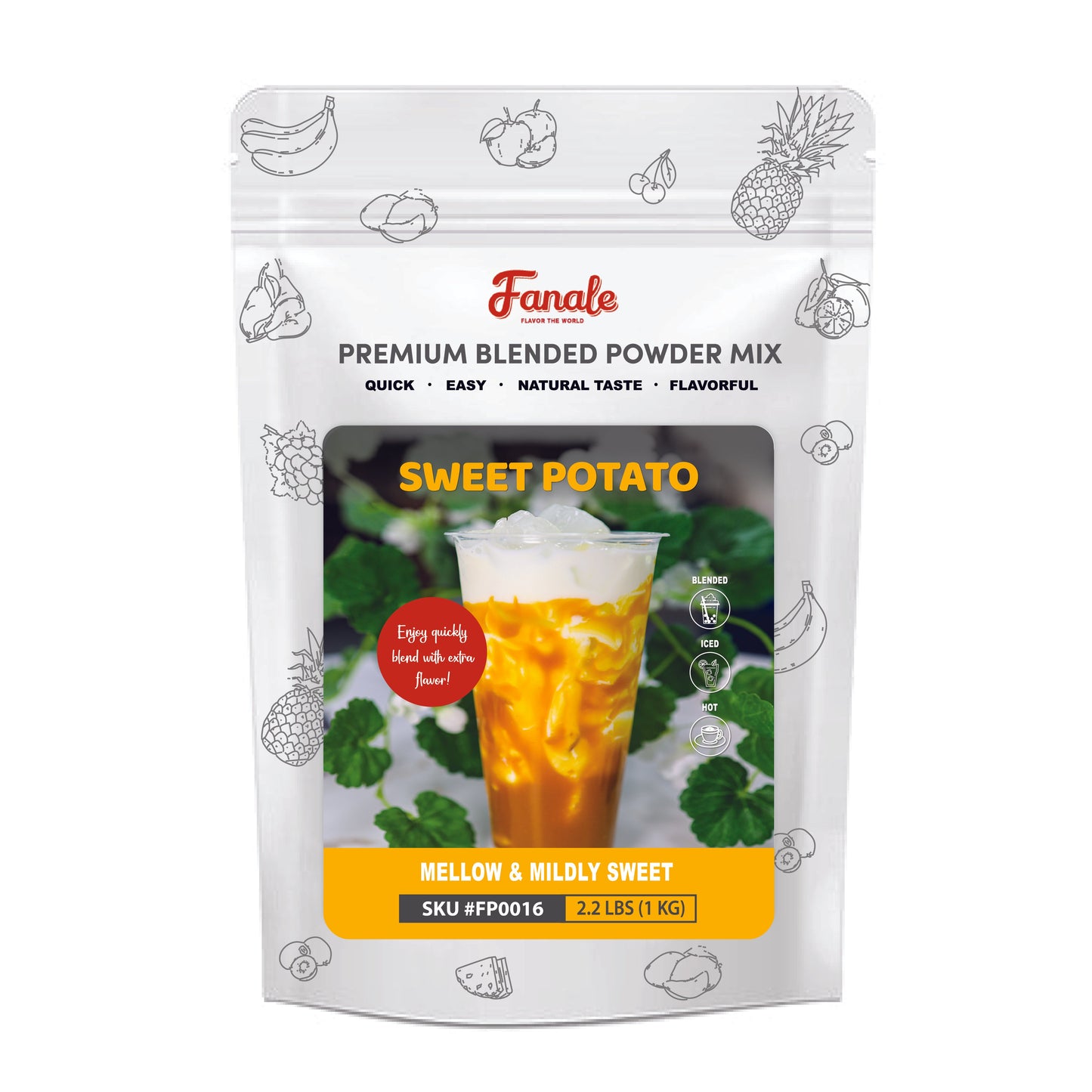 Fanale's line of professional powders features both traditional and nontraditional flavors. Use our quality products to flavor your milk tea, blended milk tea smoothies, blended ice smoothies and frozen yogurt.
Golden Sweet Potato Recipe & Tutorial
Direction:
1.Ingredients:
A. Walling Powder 60g
B. Cool Water 100g
C. Milk 6.76 ~ 10.14oz
D. Ice moderation

2. Add 2oz golden sweet potato powder to the cup with 3oz of hot water and mix until all powder is dissolved.

3. Wall the cup with a long stirring spoon with the golden sweet potato mixture and leave 2-3oz in the bottom of the cup, add in extra Fanale golden cane sugar for desired extra sweetness and mix with a stirring spoon.

4. Add ice until 80% cup full and top it off with milk or other liquid drinks (Best paired with creamy drinks.)

** Suggestion to make it to order for best result. **
Net Weight Per Unit: 2.2LB
Units per Case: 20 bags
Gross Weight Per Case: 44.0 LB